Apple brings free next-day shipping for all iPhone models in US
By Kevin Bostic
Monday, March 25, 2013, 12:13 pm PT (03:13 pm ET)
Apple on Monday launched a promotion aimed at sweetening the deal for purchasing a new iPhone: free next day shipping on all iPhone models.




iPhone shoppers visiting the purchase page for Apple's bestselling handset will find that all iPhone models are available for free next day delivery. The next day offer may be a limited time promotion, though Apple already offers free shipping across its online store for orders in excess of $50.

The next day option is limited to two iPhones per customer.

Apple has in the past rolled out free next day delivery, though the company typically does so in the run-up to the holidays.
Unbeatable Deals from AppleInsider & Apple's Top Authorized Resellers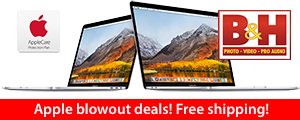 Lowest Prices Anywhere!